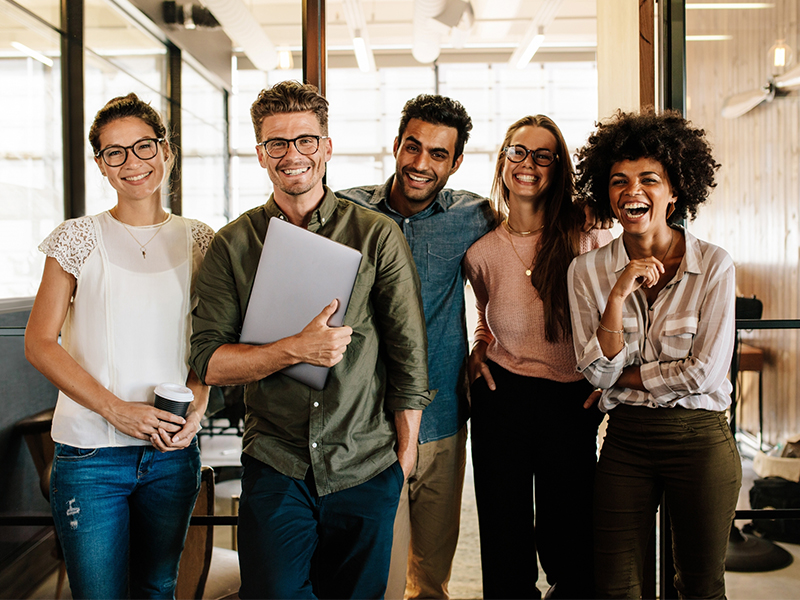 Maximizing Millennials: Understanding the Culture of the New Crop of Employees and How to Capitalize on their Strengths
It seems as if every organization has become obsessed with recruiting and developing Millennials, the generation born during the 80s and 90s. This makes sense given that they just surpassed all other living generations in the workforce, according to Pew Research. How much do we know about Millennials and their culture? Understanding this can have a major impact on how your organization thrives over the next decade.
Millennials started out with somewhat of a bad reputation. They have been labeled as self-centered, egotistical, and overambitious. But at the same time, they are highly innovative, fast-thinking individuals who know how to make best use of technology and limited resources. After all, they are the first generation that grew up 100% immersed in the global information highway. Millennials have also experienced the dawn of the mobile device, the increased use of automation, and the growing trend towards self-reliance in an otherwise volatile economic and political environment. All of this insight is valuable to employers.
Getting to know Millennials and their core values
As leaders, it's pertinent to understand that Millennials are having a major impact on organizational cultures. An article in Forbes mentions that, "Millennials are getting more picky about the businesses that they choose to work for, and they are looking much deeper at the values of companies that they do business with." They are quick to identify those that align with Millennial values and quick to dismiss those that fall short of their expectations.
What we do know about Millennials comes from the amount of research that has been conducted around this otherwise mysterious group of individuals. Some of the more common cultural ideas and beliefs that Millennials possess include:
Whether we like to acknowledge it or not, Millennials are reshaping our corporate cultures in multiple ways. For example, think about the fact that in just the last decade, remote work opportunities have increased across the board. According to Gallup's 2017 State of the American Workforce report, 43% of American workers say that they spend at least part of the time working remotely (as compared to just 19% reported by the US Department of Labor in 2003). Millennials feel so strongly about creating balance between their work and personal lives that they have been the cheerleaders for remote work options for years.
Capitalizing on the strong culture of Millennials
As organizational leaders, it's up to us to make the most of the values, strengths, and culture of Millennials. We can embrace them, thereby improving our companies. By doing so, any business can grow through candidate attraction, recruitment, and retention. Some ways to accomplish this are as follows:
#1 – Create an authentic culture that is based on values that MIllennials hold dear.
Millennials, as well as other generations of employees, can see right through an organization that puts one kind of image out there, but behind closed doors the culture is something completely different. It takes just seconds to review the culture of any company on Glassdoor and social media. Instead, focus on developing transparency around the culture that shares real values with Millennials. Values such as work life balance, flexible working hours, and positive team building are all strengths your company can utilize.
#2 – Establish clear career paths for all employees, including mentorship programs.
Millennials like structure in their careers, therefore if your company wants to capitalize on this, clear career paths need to be in place for all. Give each new hire or intern a written career plan that includes milestones for achieving certain goals, learning with peers, and accomplishing strategic projects. This is also the case if you hire via a national staffing agency. Multiple touch points with mentors and management solidify things.
#3 – Offer plenty of career advancement and learning opportunities for Millennials.
We know that Millennials love to learn new things. Give them a chance to grow and advance in their careers by offering multiple professional development opportunities. Not only will Millennials find this useful, but it will help them to remain loyal and engaged with your company. The greater their knowledge and preparedness for performing work, the better return on investment your business can experience.
#4 – Recruit Millennials with future leadership in mind.
Because they are so eager to prove themselves, Millennials are the perfect candidates for leadership roles. Your company can benefit from not only recruiting Millennials who have the personality and capability to lead others, but also those who indicate a serious interest in taking on leadership roles in the future. This makes succession planning all that more streamlined.
#5 – Improve compensation, benefits, perks, and recognition for all employees.
It should go without saying, but your employees are your number one biggest assets. This means you must offer them above-board compensation, benefits, and perks to keep them happy. But don't stop there. Millennials love recognition for a job well done, especially in front of peers. Create ongoing rewards and recognition programs that offer them the opportunity to shine more often. This will, in turn, help them to stay more engaged in their careers and productive because they anticipate the praise.
By heeding the above tips, your organization can better attract and benefit from Millennial talent. Keep your culture as close to the ideal conditions that Millennials expect and they will reward your company in countless ways.
Sign Up Here for More Tips and Info on the Upcoming Webinar on

Let's Talk About How We Help Employers Like You! 1-877-937-3111